When it comes to punch, there are a few key ingredients that you need in order to make a great batch. First, you need a good base like Sprite or 7Up. Next, you'll need some sort of fruit juice for flavor.

And lastly, you'll need something to give it a little bit of a kick – like vodka or rum. With these three things in mind, we've put together some easy punch recipes that are sure to be hits at your next party.
Looking for an easy and refreshing punch recipe to serve at your next party? Look no further than this delicious sprite punch! Made with just four simple ingredients, this punch is sure to be a hit with your guests.

Simply combine lemonade, sprite, orange juice, and vodka in a large pitcher and you're good to go!
Non Alcoholic Punch Recipes With Sprite
If you're looking for a delicious and refreshing non-alcoholic punch recipe, look no further than this one! Made with Sprite, fruit juice, and sherbet or ice cream, it's perfect for any party or gathering. Ingredients:

1 liter Sprite
1 can (12 oz) frozen orange juice concentrate,
thawed 1 can (12 oz) frozen lemonade concentrate,
thawed
Easy Punch Recipes With Sprite And Ice Cream
Whether you're looking for a classic party punch or something a little more unique, we've got you covered. For a classic party punch that everyone will love, try this recipe from Delish.com. It combines Sprite with pineapple juice, lemonade concentrate, and maraschino cherry juice. Just add a few scoops of vanilla ice cream right before serving and you're all set!
If you're looking for something a little different, this recipe from Food Network is perfect. It starts with a base of mango nectar and orange juice, then adds in some lime sherbet and club soda. A scoop of vanilla ice cream floats on top – delicious!
Finally, if you really want to impress your guests (and yourself), try this recipe from Bon Appetit magazine. It features an unlikely but amazing combination of ingredients: pomegranate juice, grapefruit juice, Earl Grey tea bags, and prosecco.

Trust us – it works! Add in some scoops of raspberry sorbet right before serving for an extra-special touch.
Punch With Sprite
Ingredients:
1 can frozen pink lemonade concentrate,
thawed 1 can frozen limeade concentrate,
thawed 2 cups cold water
1 liter bottle Sprite soda, chilled
1 quart Vanilla ice cream softened
Directions:
In a large punch bowl, combine the lemonade and limeade concentrates with the water. Stir in the Sprite. Add scoops of ice cream to the punch.
Easy Punch Recipes With Sprite And Vodka
If you're looking for an easy and delicious punch recipe to make for your next party, look no further than this one! Made with Sprite and vodka, it's sure to be a hit with your guests. Simply mix together equal parts of each ingredient in a large pitcher or punch bowl, and serve over ice.

Garnish with some fresh fruit if desired. Cheers!
Hawaiian Punch And 7Up Recipe
7Up is a refreshing, citrusy soda that's perfect for summertime sipping. Hawaiian Punch is a delicious, fruity drink mix with a tropical twist. Combined, these two drinks make a delicious punch that's perfect for parties or just when you're craving something sweet and refreshing.

Here's how to make it: Ingredients: 1 liter 7Up

1 can (6 oz) Hawaiian Punch concentrate 1 cup sugar 1 cup water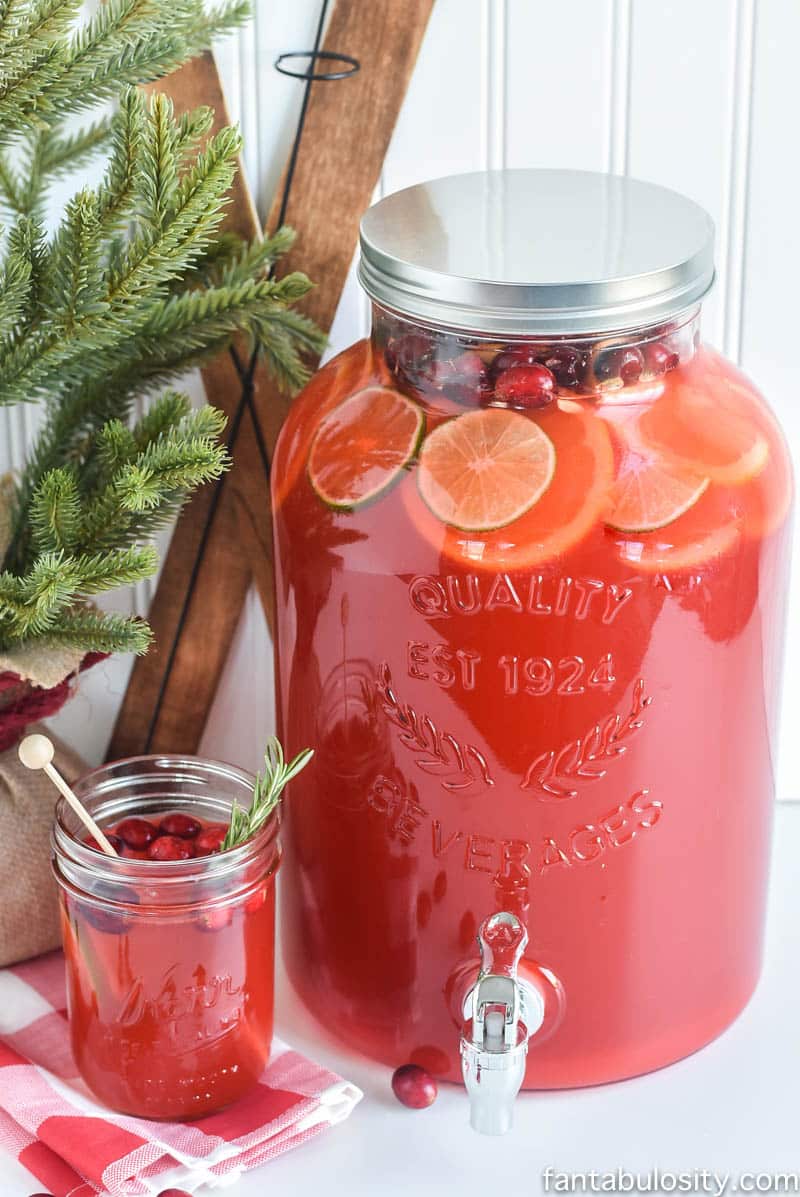 Credit: fantabulosity.com
What are the Ingredients for Punch?
There are a variety of punch recipes out there, but most punches contain some key ingredients. Here are the essentials for making punch:
1. A base liquid-This can be water, fruit juice, tea, or even carbonated beverages like soda pop.
2. A sweetener. Sugar, honey, or syrup is typically used to sweeten punch.

3. Acidic ingredients. These add brightness and flavor to the punch and can include citrus juices like lemon or lime juice, as well as vinegar or wine.
4. Spice. A touch of spice from cinnamon, nutmeg, cloves, or allspice can really enhance the flavor of a punch recipe.
What are the Five Original Ingredients of a Punch?
A punch is a drink that typically contains five ingredients: alcohol, sugar, lemon, water, and tea or spices. The earliest punches were made with brandy or rum and were quite strong; however, over time the recipe has evolved to include a variety of different spirits. Punch can be served either hot or cold, and is often spiked with additional flavors like fruits or mint.

The exact origins of punch are unclear, but it is thought to have originated in India sometime in the early 17th century. It quickly became popular in Britain and then made its way to America. Today, punch remains a popular party drink thanks to its easy-to-make recipe and festive presentation.
What is in Hawaiian Punch?
The ingredients in Hawaiian punch are: water, high fructose corn syrup, citric acid, natural and artificial flavors, sodium benzoate (preservative), Red 40, Yellow 5.
How Long Will Punch Stay Fizzy?
A can of soda will go flat within 24 hours if left unopened at room temperature. Once you open it, however, the clock starts ticking and you have about 2-3 days before the drink goes completely flat.
Conclusion
This blog post gives easy punch recipes that can be made with Sprite. The first recipe is for a Cranberry Lime Punch that only requires four ingredients: cranberry juice, limeade concentrate, sprite, and ice. The second recipe is for a Cherry Peach Punch made with cherry pie filling, peach slices, sprite, and ice.

The third recipe is for an Orange Pineapple Punch made with orange juice concentrate, pineapple juice, sprite, and ice. All of these punches can be easily made ahead of time and served at parties or gatherings.